Hernando Beach
Jenkins Creek
Linda Pedersen Park
From kayaking, canoeing or paddle boarding the Bayport-Linda Pedersen Paddling Trail, to exploring the stunning wildlife of the Jenkins Creek Preserve, these two parks offer something for everyone. Spend a day exploring the beauty of both parks and you won't be disappointed.
If you're looking for a place to relax and take in nature, head to Linda Pedersen Preserve. This 135-acre park is connected by an aluminum boardwalk to Jenkins Creek Park and offers 25 developed acres and 110 acres of open space. Visitors can climb the forty-foot-high observation tower for a stunning panoramic view of the marsh and the Gulf of Mexico, or simply relax on the bank while fishing and letting the kids play on the playground. You may even catch a glimpse of manatees here. The park also includes grills, picnic tables, pavilions, a swimming area, a community building, showers, and restrooms. Three pavilions are available to rent, making it the perfect spot for a family reunion.
PARK
Hernando Beach
Activities
Activity Center
Beaches
Bird Watching
Canoe/Kayak Launch
Electricity
Fishing Pier
Pavilions
Picnic Shelters
Playgrounds
Reservations
Restrooms
Showers
Swimming
Park
Hernando Beach
Kayak Launch
Linda Pedersen Park is the perfect spot for kayakers, canoeists, and paddle boarders looking to explore the stunning Bayport-Linda Pedersen Paddling Trail. This nearly five-mile winding waterway begins at Linda Pedersen Park, located at 6300 Shoal Line Boulevard near Hernando Beach, and can also be accessed at Bayport Park. With the installation of a new launch system, launching and docking is now safe and easy, even as water levels fluctuate. This system features a fixed dock located at the parking lot level, which connects to an aluminum ramp leading to a floating dock and kayak launch. The user-friendly design not only makes launching and docking a breeze, but also helps to reduce bank erosion at the launch site.
As you paddle the scenic trail, you will be surrounded by the vibrant tidal estuary of Jenkins Creek, and may even get a glimpse of the diverse wildlife that call this area home.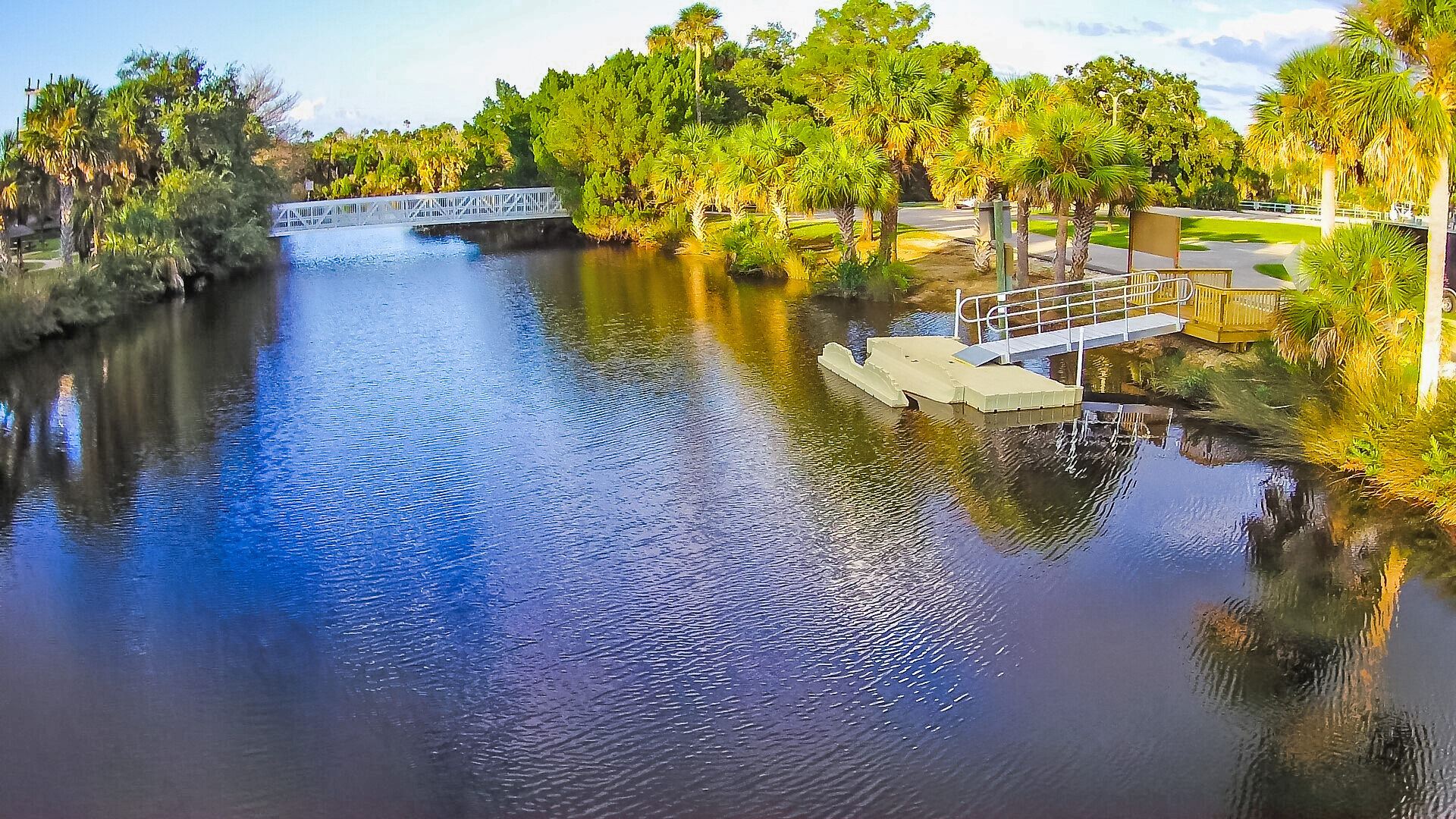 Image courtesy of https://www.hernandocounty.us