Hernando Beach
Walking Trails
Weeki Wachee Preserve
Located at 2345 Osowaw Boulevard in Spring Hill, Florida, Weeki Wachee Preserve is a 11,206 acre recreational paradise. Visitors can enjoy activities such as hiking and biking, fishing, and boating with hand-launched non-gasoline engine crafts.
The Weeki Wachee Preserve is part of a regional system of conservation lands that extends up to Crystal River Buffer Preserve, protecting the southernmost coastal hardwood hammock in western Florida. Featuring a variety of habitats such as the Weeki Wachee River, Mud River, hardwood swamps, marshes, and pine-covered sandhills,
Weeki Wachee Preserve is best known for its Florida black bear population. These shy, elusive creatures pose no harm to people and are kept safe by the preserve. This public ownership also serves to protect the wetlands by conveying spring water to the gulf, cleansing surface water, and providing flood protection, while also buffering nearby residential communities from tropical storms.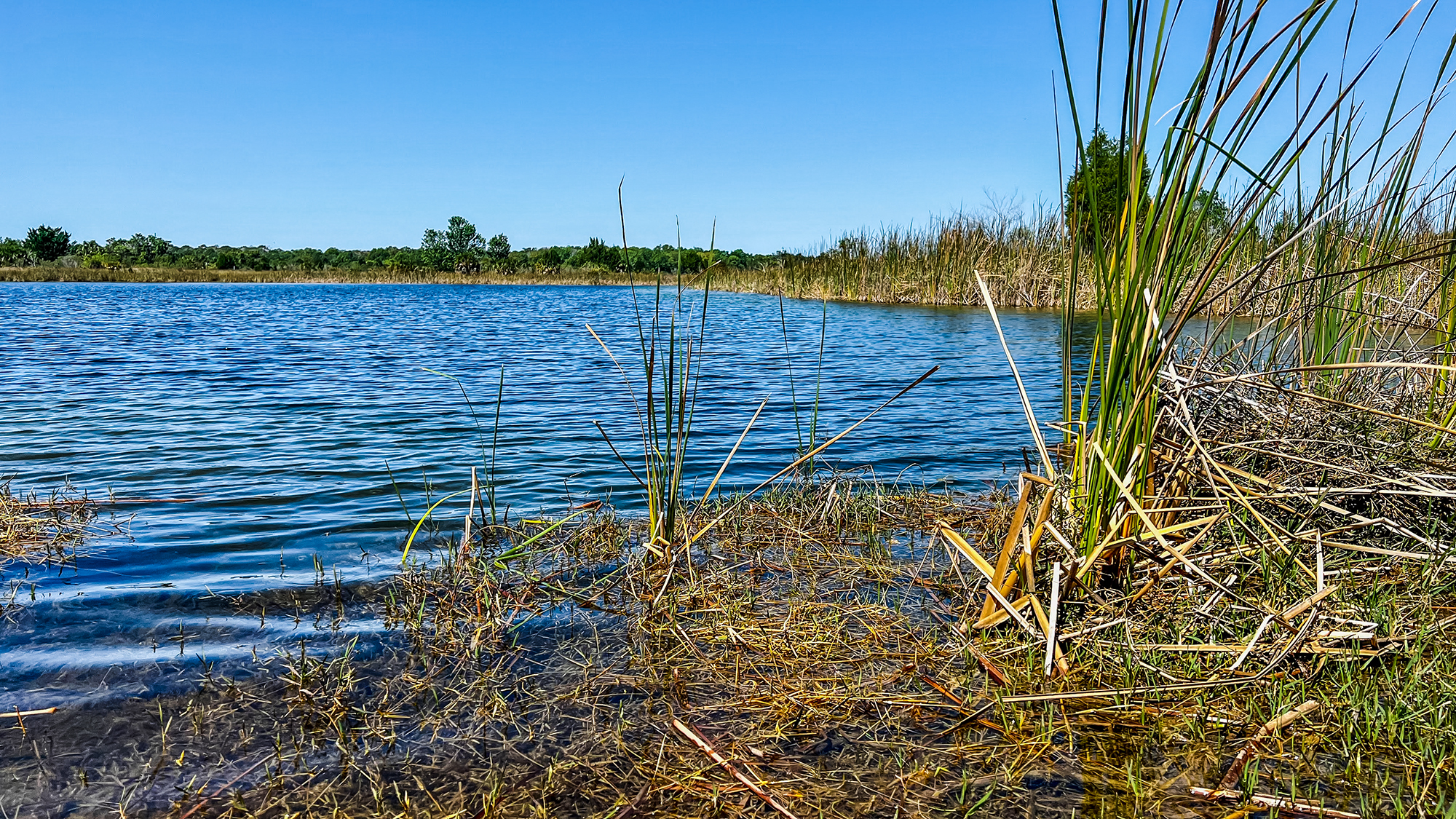 Welcome to Weeki Wachee Preserve, a beautiful and unique natural area located in Hernando County, Florida. This preserve is home to some of the most amazing and diverse wildlife in the state. From curious manatees and playful dolphins to native birds and alligators, Weeki Wachee Preserve is a haven for nature lovers.
The preserve is located on the Gulf of Mexico and offers visitors the opportunity to explore over seven thousand acres of wetlands, marshes, forests, and coastal estuaries. The area is also home to a wide variety of plants, including cypress trees, palmettos, and mangroves.
Weeki Wachee Preserve is located in Hernando County on Florida's Gulf Coast, and covers 11,206 acres of hardwood hammocks, wetlands, and other natural communities. It is part of a regional system of preserves and conservation lands stretching from northern Pasco County to Crystal River. As an important habitat for the Florida black bear, the preserve contains 5½ miles of marked trails, most suitable for mountain biking, as well as a variety of unmarked routes. Kayaks, canoes, and other hand-launched boats are allowed on most of the lakes inside the preserve, but no gas-powered engines or boat ramp are available. The main entrance at Osowaw Boulevard provides restroom facilities and paved access for vehicles, but only on the 2nd and 4th Saturday of each month. An additional entrance off Shoal Line Boulevard near the community of Hernando Beach allows access to a stretch of man-made lakes, along with trails that lead north to the Weeki Wachee River. Visitors wishing to explore the forested trails should start at Linda Pederson Park. Picnic tables are present, but there are no large gathering facilities or water sources available. Swimming is not officially allowed.
Visitors to the preserve can take part in a variety of activities, from kayaking and canoeing to fishing and bird watching. It is also possible to observe marine life, particularly manatees, from the sheltered waters of Weeki Wachee Preserve. 
The preserve is also home to the Weeki Wachee Springs State Park, which features a 400-foot-deep, crystal clear spring. This natural wonder is the deepest and clearest freshwater spring in the United States and offers visitors the chance to explore the underwater world of the spring.
The Weeki Wachee Springs State Park also features the famous Weeki Wachee Mermaids show. This show has been running since 1947 and features professional mermaids performing in the crystal clear waters of the spring. The show is a popular attraction in the area and is a great way to experience the beauty of the Weeki Wachee Preserve.
Weeki Wachee Preserve is a great place to explore the wonders of nature and have a great time doing it. From swimming and kayaking to fishing and bird watching, the preserve offers something for everyone. Whether you are looking for a place to relax and soak up the sun or a place to experience the beauty of nature, Weeki Wachee Preserve is the perfect destination.
Trails
Weeki Wachee Preserve
Are There Alligators in Weeki Wachee Preserve?
Weeki Wachee Preserve in Florida is a paradise for nature-lovers. It's full of lush vegetation, natural springs, and plenty of wildlife to observe. But surprisingly, alligators are rarely seen at the park. While alligators do live in the region, there is an important reason why they are excluded from the preserve.
The primary reason why there aren't many alligators in Weeki Wachee Preserve is because of the lack of suitable habitat for them to thrive. Alligators tend to inhabit lowland wetlands and swamps, which are lacking in the preserve. Instead, the preserve is made up of upland hardwood forests, praised for their unique ecosystems and stunning views.
Another significant factor impacting whether or not there are alligators in Week Wachee Preserve is the presence of other wildlife. This diverse area is home to many species of mammals, reptiles, amphibians, and invertebrates. Focusing on maintaining this biodiversity is essential to preserving the health of the ecosystem. Alligator populations, if left unchecked, can quickly become overpopulated and outcompete other species for resources. As a result, they can severely disrupt the balance of the natural environment.