Discover
HERNANDO BEACH
Stone Crabs in Hernando Beach
Stone crabs inhabit both shallow, nearshore, and deepest, offshore waters, usually with sandy and muddy bottoms, rocky outcrops, and seagrass beds. They can be abundantly found along the Atlantic and Gulf coasts, from North Carolina to Belize, and there is no other place in the US with more caught than the state of Florida. The distinction of this fishery is that only the claws can be harvested, while the rest of the crab is left to be released back into the water.
Stone Crab Season (recreational and commercial stone crab harvest seasons) start Oct. 15 and remain open through May 1, closing May 2, 2022.
Fresh Seafood in Hernando Beach
If you're in Hernando Beach, FL and in the market for some fresh seafood, there are several options to choose from. Whether you're looking for local catches or simply some of the freshest fish you can get, there are plenty of options. From snook, trout, corvina, and flounder to Snapper and Grouper, you can find some of the most amazing fresh fish locally. During stone crab season make sure to stop by a local seafood store and try them.
Catching Stone Crab Yourself?
Stone Crab Season & Regulations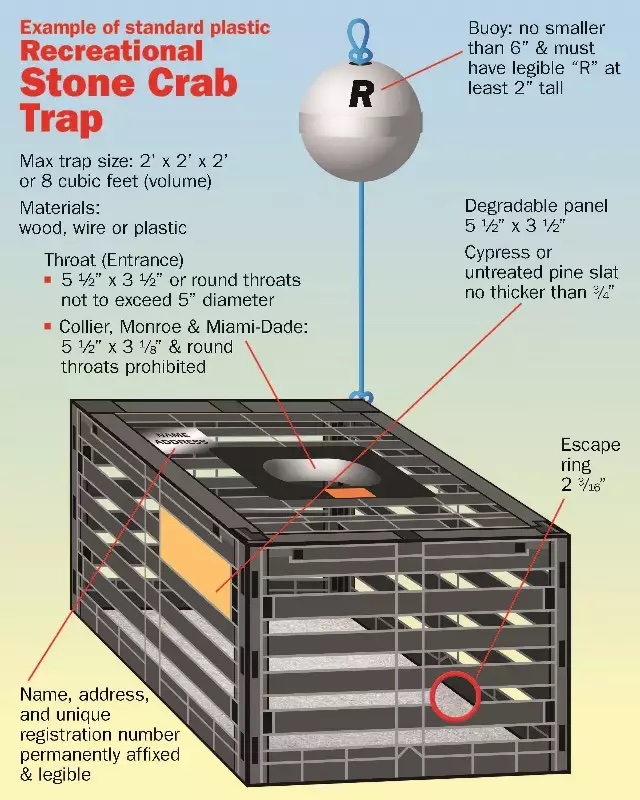 Traps may be placed in the water 10 days prior to the opening of the season, but once placed, you may not tend to the traps until the start of the season, at which time you may begin harvesting. Harvest from egg-bearing crabs is prohibited. Minimum Size Limit: 2 7/8 inches; only claws may be harvested.
Recreational fishers age 16 and older (including those normally exempt from needing a license) are required to complete an online, no-cost recreational stone and/or blue crab trap registration before using stone or blue crab traps. To register, visit GoOutdoorsFlorida.com and add the Recreational Stone Crab Trap Registration or the Recreational Blue Crab Trap Registration to your fishing license account.
HERNANDO BEACH
Where to buy Stone Crabs & Fresh Seafood
JABO'S BBQ & SEAFOOD
Address: 4307 Calienta Street, Hernando Beach, FL 34607
Phone: (352) 686-9500
Website: https://jabosbbq.com
Jabo's BBQ & Seafood is all about slow-smoked, hand-crafted barbecue made with premium meats in a custom-built wood smoker. They take their time to ensure that each piece of meat is perfectly cooked with a blend of Oak, Cherry, and Pecan woods for mouth-watering flavor. But their menu goes beyond just barbecue, they also offer delicious seafood options such as steamed blue crab, shrimp, grouper sandwiches, fried conch, and Alligator Bites. Recently, Jabo's has expanded their menu to include Authentic Cajun Cuisine. 
Trader Bay Seafood
Address: 4006 Shoal Line Blvd, Hernando Beach, FL 34607
Phone: (352) 597-5170
Website: http://traderbayseafood.com
Trader Bay Seafood is one of Hernando Beach's best kept secrets, one you will want to discover. Trader Bay Seafood has just what you're looking for to make your dinner complete. During stone crab season you have to try one of their fresh caught crabs legs; they always have small to extra large sizes available. In addition to being a Seafood Market Trader Bay also cooks up fried/steamed seafood platters that will keep you coming back for more.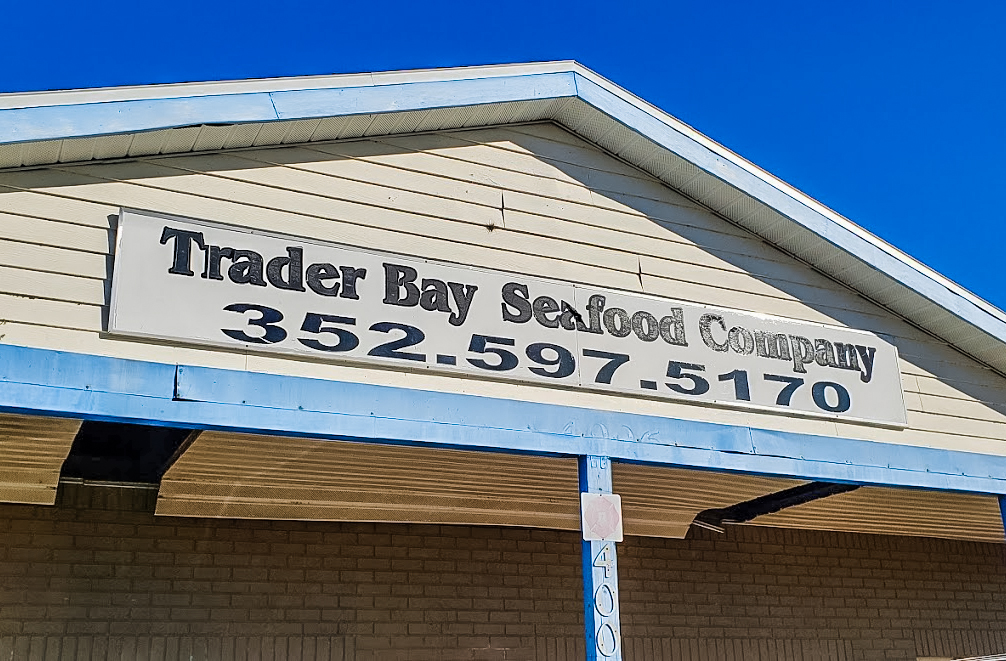 Aripeka Stone Crab Company
Address: 3080 Sunset Vista Dr, Spring Hill, FL 34607
Phone: (352) 232-5777
Family Owned/Operated EST. Since 1985. Captain & Mermaid Team that Take PRIDE in Supplying the Finest and Freshest Stone Crab Claw to Our Community. Located just a few minutes outside of Hernando Beach in Aripeka, it'll be worth the short trip to shop there for fresh seafood and stone crabs.