Hernando Beach
DINING & BARS
Silver Dolphin
Silver Dolphin Restaurant & Country Store 
Tucked away in beautiful Hernando Beach, Silver Dolphin Restaurant & Country Store is the perfect destination for an unforgettable getaway. Inside, you'll find a wide range of local art, decor, homemade fudge, and ice cream – something for everyone. We also serve delicious breakfast, brunch, lunch, and dinner, so be sure to try us out! Whether you're visiting for the day, or are a regular, be sure to experience the true Silver Dolphin charm.
Serving breakfast, lunch, and dinner, Silver Dolphin is usually our go-to restaurant while we are in Hernando Beach. Their outdoor patio is simply amazing, it even features a small dock where you can feed the turtles. Yes, you'll see an occasional alligator down below. If you have room left after dinner, there's a great ice cream shop next door.
Inside the Silver Dolphin you can browse local artwork, jewelry, metal signs, and all things related to Hernando Beach. Homemade fudge and ice cream are just two of the delightful things they sell.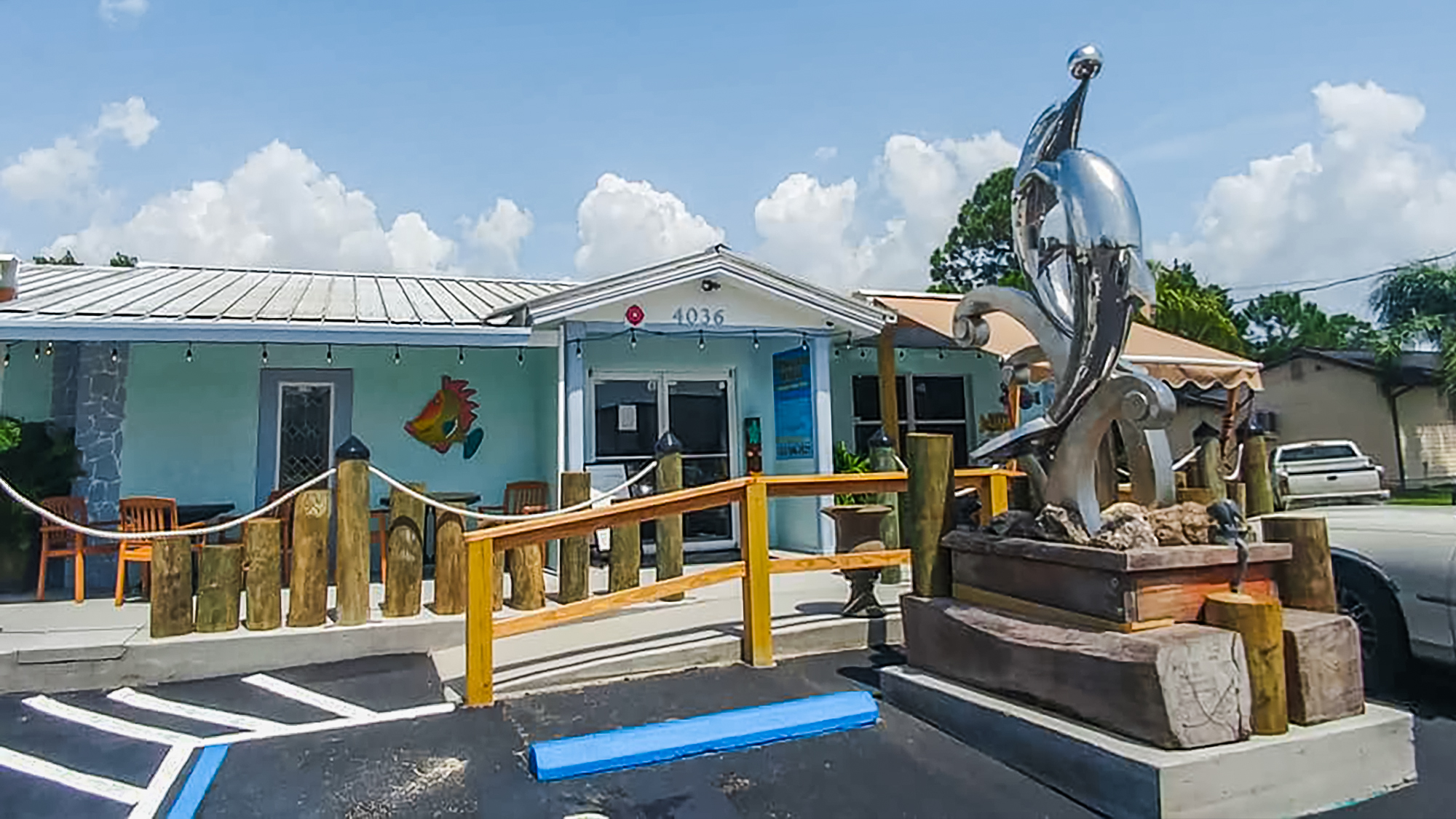 Contact
Silver Dolphin
Contact